A custom Bootstrap 4 theme creator that generates CSS from Bootstrap SASS. Rapidly build custom themes by selecting colors, fonts and variables with this simple theme editor.
Similar Resources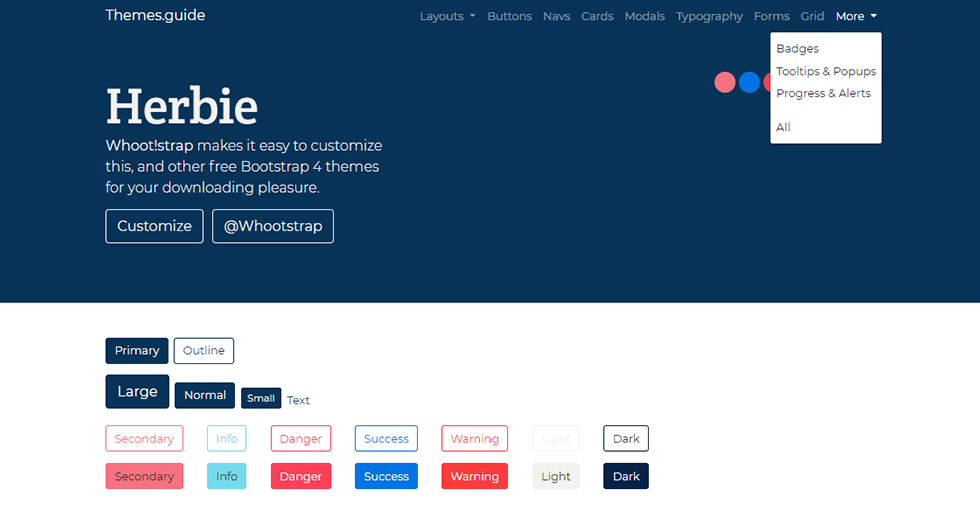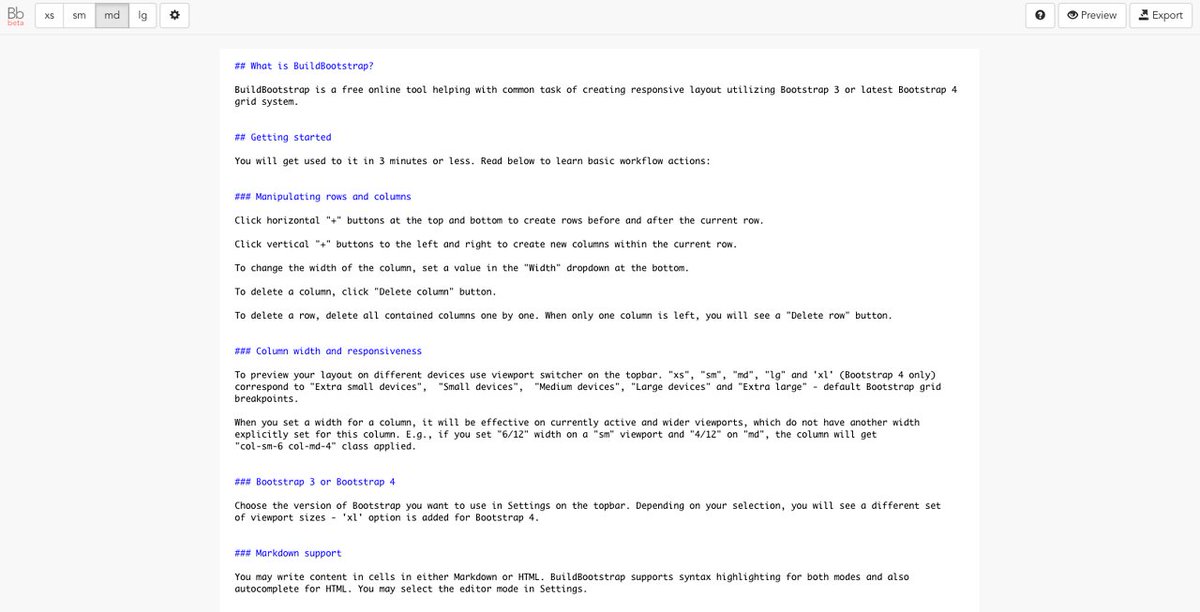 BuildBootstrap
BuildBootstrap is a free online tool helping with common task of creating responsive layout utilizing Bootstrap 3 or latest Bootstrap 4 flexbox grid system.
Now UI Kit
Now UI Kit is a Bootstrap 4 UI Kit developed by Creative Tim. It is a beautiful cross-platform UI kit featuring over 50 elements and 3 templates.
All the best in frontend web development & design